I have never done this. I have never been part of a referral program or even written a review for the software I use.
Today I am and yes, by clicking the image below you can purchase Luminar AI for 50% off. 


With the resolutions of screens improving greatly, 8k is on it's way, the clarity and sharpness of your images have to be on point.
Some times you need just a little tweak. Some times your whole image needs an overhaul. Most times it's your usual work flow.
I do most of my editing in Photoshop. I use a ton of it's functions both in my daily workflow for my job and also for my own business and personal images. I also use various plugins like most do.
There are a couple of plugins I swear by and have grown to love. One of them is Luminar AI. The amazing things you can do in a software that is this affordable is ridiculous.!! 
You can bring out contrast on the most minute level. Sliders allow you to control the amount of each effect. You have the ability to mask and brush in or out the effect where you may or may not want it. 
Let me show you:
This first image is the opening screen of Luminar AI Photoshop Plugin. Based on the image you upload it will offer you some editing template suggestions. You can use them or not. If you do, they are fully customizable.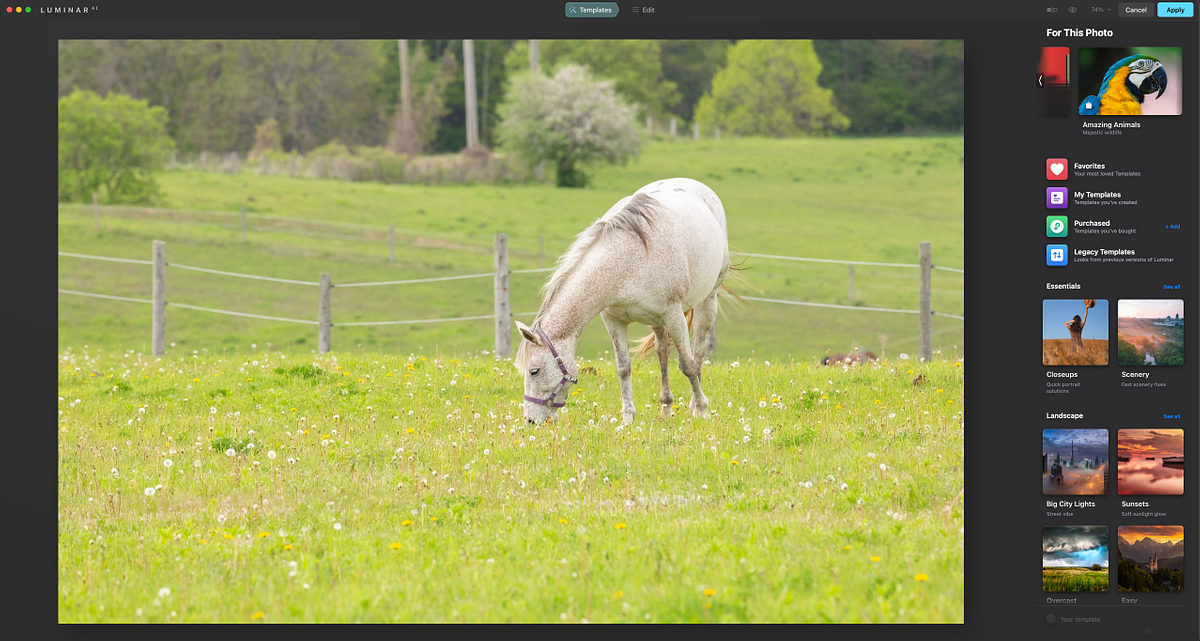 Here you can see where I have saved my own templates. What's nice is I can use one of my own as a starting point then, based on the image I'm editing, I can tweak it and save those as another template for similar images.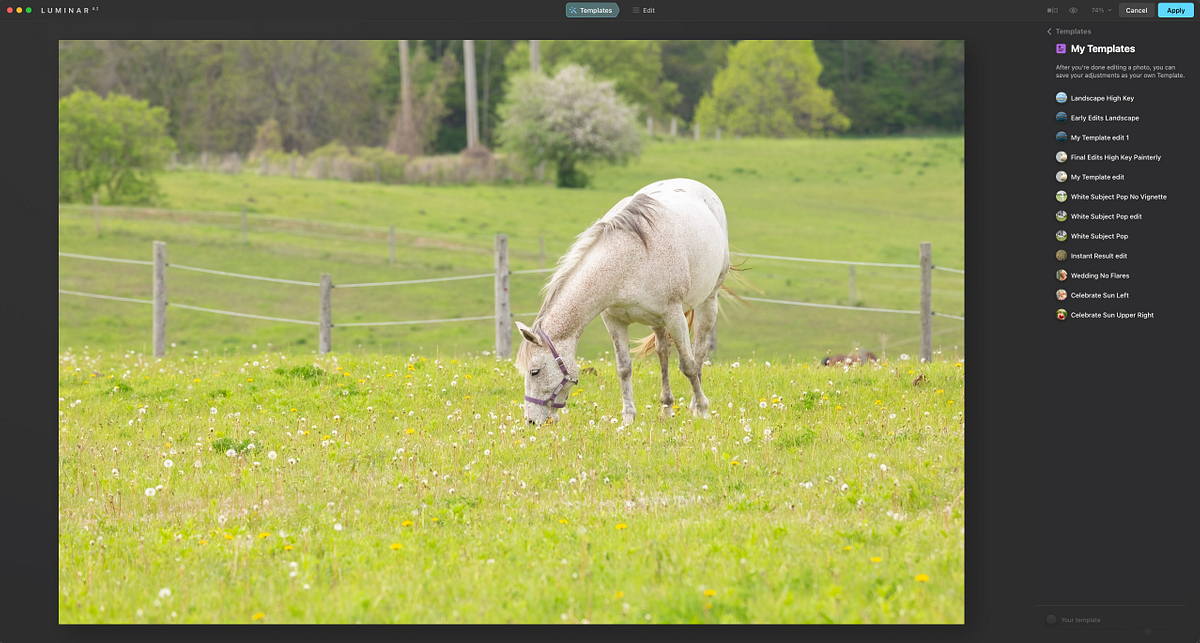 You can also add to your templates by purchasing more from the Luminar Marketplace. There you can also find skies to use in their incredible sky replacing technology.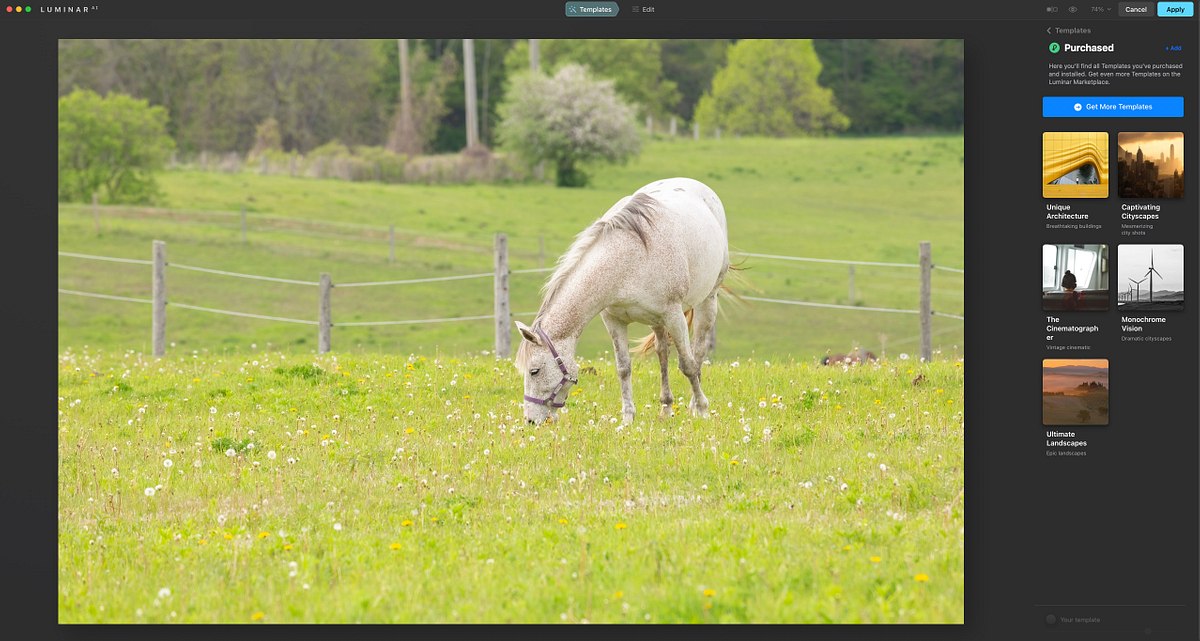 If you don't want to be bothered with templates, or you're not finding what you're looking for that's ok, just click the edit label at the top of the screen and every slider becomes available to you!! You can find tune everything. Even if you go overboard, you can mask or brush some of it out. If you're not sure you like it, you can still apply it and then further adjust it in Photoshop. If you use smart objects you can go back and change your edits later is you need to.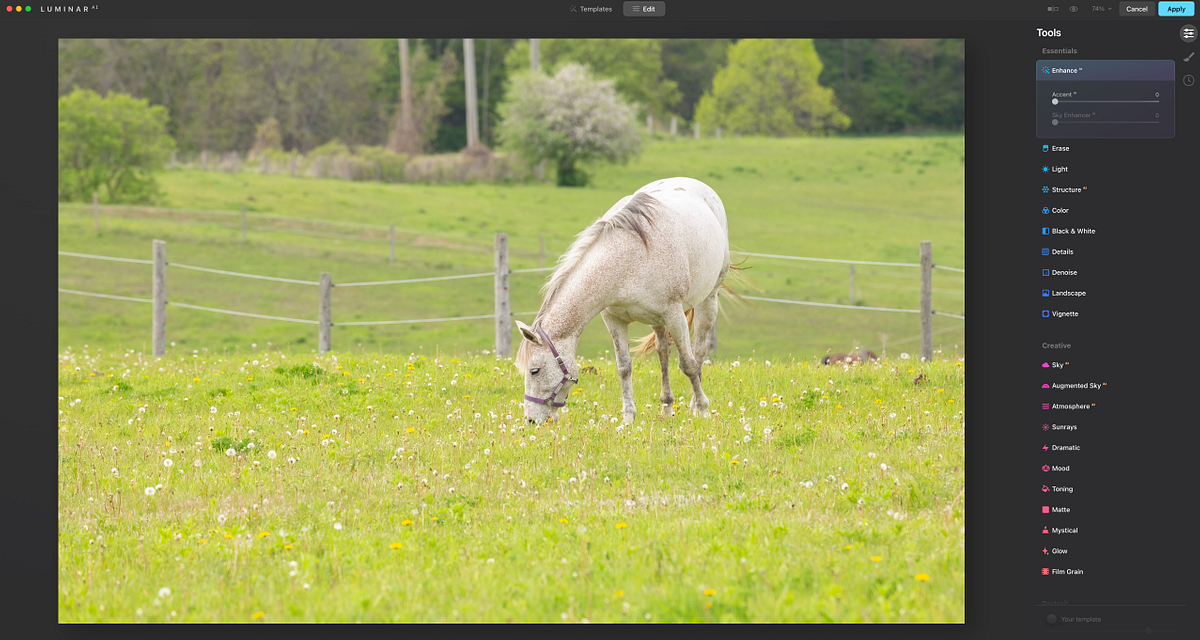 Finally, don't forget to preview. Compare your before and after. After looking at the screen for a while, it can be hard to see subtle changes. Get up, walk out of the room, get a coffee, come back and put on the comparison. You will be amazed at how much the most subtle of edits in Luminar AI can improve your image.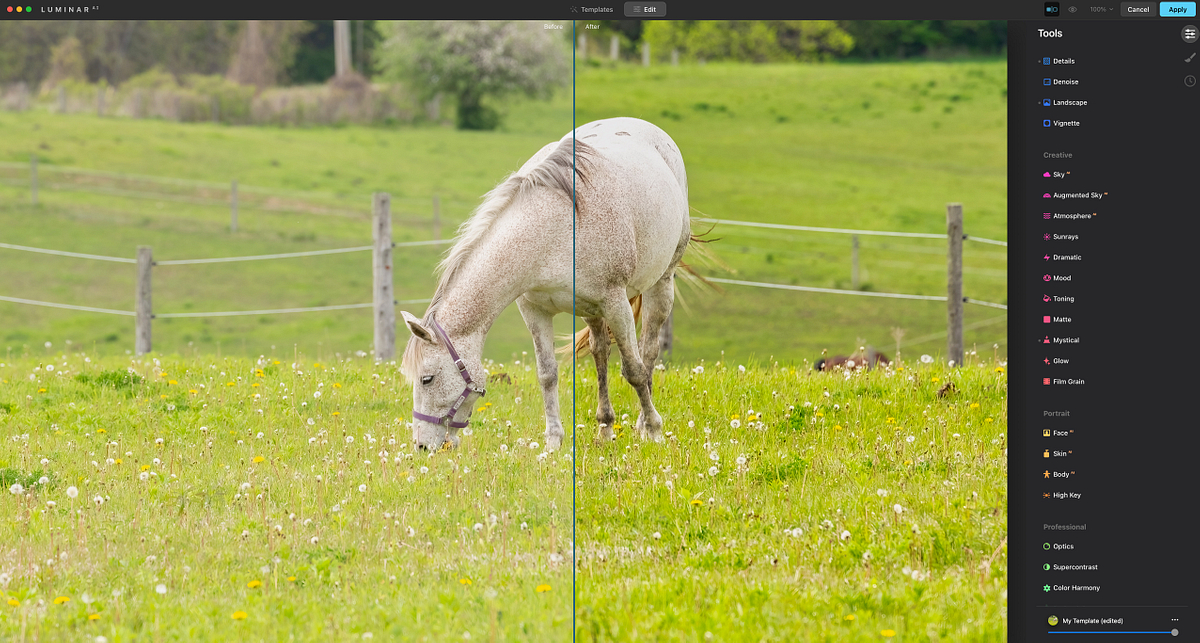 This is by no means a tutorial. Nor does it cover even half of what can be done in Luminar AI. If you click the link below, or the Luminar AI banner above, to see about your 50% off, you can learn even more. Way more. There are tutorials and videos and you can contact them if you need to as well.
I am part of the Luminar AI referral program and I do receive a small compensation if you purchase the software. Honestly though, for the cost of the software then with a 50% discount, you can't go wrong!!